Overview
Artificial Intelligence (AI) refers to the development of computer systems that are able to perform tasks traditionally limited to human intelligence, such as decision-making and speech recognition. Machine Learning (ML) enables the computers to learn and adapt without being explicitly programmed. These two aligned fields of study are on the cutting edge of technology and is in high demand. Thus, the course AI & ML has gained enormous scope in the industries and is becoming much demanding for students.
The Department of Artificial Intelligence and Machine learning is starting its endeavor from academic year 2020-21, and currently admissions are open in UG stream for the same. This program encourages diversified applications of AI and ML in different fields of computer science and information technology As a need of the day, this course targets different AI and ML applications in the field of Internet of Things (IoT), Robotics, Data Science, Computer Networks and Network Security. Students will be exposed to present world technologies with smart competency of digital world which intern student will have wide opportunity to work under premium industries and companies, or student can also have exposure to entrepreneurship as well.
The Students are encouraged to update their knowledge by regularly attending workshops, seminars, conference, conducting mini projects etc. The department is planning to conduct various events like workshops, technical seminars, expert lectures FDPs etc., to meet the needs of today's competitive world.
VISION
To create International relevance and excellence in the field of AI & ML research, education and innovation .
MISSION
To bring together Institute, Industry, Government, and community partners to advance core AI technologies, applying them in ways that optimize human-machine partnerships and providing the complementary tools and skills to understand their societal impact.
Course Name
Artificial Intelligence & Machine Learning
Eligibility
Marks - General
45% Aggregate
Marks - SC / ST / OBC
40% Aggregate
Eligibility - Subjects
Eligibility - Exam
Application Form
Application Not Available! Please contact the office!
Accreditation, Approvals, and Recognition
AICTE approved
Affiliated to VTU
Approved research centre in CSE dept.
Career Opportunities
AI &ML has enormous career opportunities in present world. Moreover in this skittish pandemic times where whole world need to work in automated online mode, AI & ML engineers have more responsibility and tedious jobs to work on. The global AI & ML market size is projected to reach $3.1 billion by the year 2025 with 57.2% annal growth creating 58 million new jobs.
Our Strength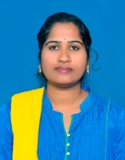 Assistant Professor
Assistant Professor
Assistant Professor
Infrastructure
The Department has fully fledged laboratories with latest softwares and systems which supports the curriculum. To enable AI & ML engineering students with best faculties to set an in depth practical understanding of their engineering the projects labs are designed. We have well equipped seminar halls, classrooms, departmental library and research center.
Data Structures Laboratory
Analog and Digital Electronics Laboratory
Design and Analysis of Algorithm Laboratory
Microcontroller and Embedded Systems Laboratory
AI and Machine Learning with Python Laboratory
Database Laboratory
Natural Language and Image Processing Laboratory
Web applications Laboratory
Mobile Application development & Robotics automation Laboratory
Internet of Things Laboratory
Objective
Course @ Glance
Machine Learning,
Deep Learning
Natural Language Processing,
Vision &Speech Recognition,
Artificial Neural Network,
Expert Systems and Fuzzy Logic,
Data Science.