Overview
Department of CIVIL was established in 2009 with an intake of 60. Department has well qualified faculty to handle the specialized subjects and laboratories. All laboratories are well equipped and maintained as per the VTU curriculum.
Civil engineering is the oldest engineering discipline after military engineering, and it was defined to distinguish non-military engineering from military engineering. It is traditionally broken into several sub-disciplines including environmental engineering, geotechnical engineering, structural engineering, transportation engineering, municipal or urban engineering, water resources engineering, materials engineering, coastal engineering, surveying, and construction engineering.
VISION
To excel in undergraduate instruction in all areas of Civil Engineering with excellent professionalism, sound and technical knowledge and in service to the public to meet technological demands economically and ethically.
MISSION
To attain quantifiable excellence in providing technical education
To motivate incumbents research oriented
To provide adequate practical knowledge with good field training
To motivate the students for ethical practices in Civil Engineering
Course Name
Civil Engineering
Eligibility
Marks - General
45% Aggregate
Marks - SC / ST / OBC
40% Aggregate
Eligibility - Subjects
Physics & Mathematics along with Chemistry/ Bio technology/ Biology
Eligibility - Exam
A rank is must in Entrance Examinations like CET, KRLM, COMED –K, AIET, AIEEE Etc,.
Application Form
Application Not Available! Please contact the office!
Accreditation, Approvals, and Recognition
Approved by AICTE
Affiliated to VTU
Approved Research Center
Career Opportunities
Civil engineers conceive and manage the physical infrastructure and environmental protection systems of our society. They design, plan, construct and manage physical facilities, including roadways, dams, buildings and pipelines. They may own a construction firm, be a partner in a consulting company, or work for a government agency or corporation. They can find work anywhere in the world, because there are needs for physical facilities everywhere.
Our Strength
Professor & HOD
Professor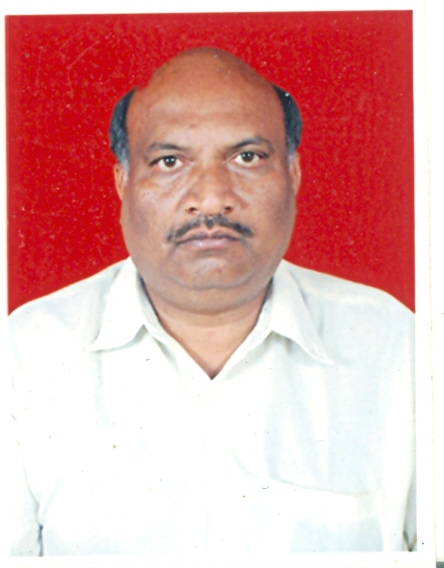 Associate Professor
Assistant Professor
Assistant Professor
Assistant Professor
Assistant Professor
Asst. Prof.
Asst. Prof.
Assistant Professor
Assistant Professor
Asst.Professor
Assistant Professor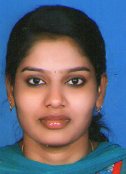 Assistant Professor
Infrastructure
The Department has fully fledged laboratories with latest Machines, Instruments and Software which supports the curriculum. To enable civil engineering students with best Faculties to set an in depth practical understanding of their engineering field and projects the labs are designed. We have advanced survey Equipments like total Station and other survey Equipments.
Strength of Materials laboratory
Mechanics of fluids laboratory
Geodetic Engineering laboratory
Engineering Earth Sciences and materials laboratory
Geotechnical Engineering laboratory
Applied Hydraulics laboratory
Highway Materials laboratory
Environmental Engineering laboratory
Computer Aided Detailing laboratory
Software Application laboratory
Concrete laboratory
Objective
Programme Educational Objectives (PEO's)
PEO1:To produce Civil Engineering graduates who have strong foundation in mathematics, and basic engineering and prepare them with strong engineering knowledge and technical competence to use techniques, skills and modern engineering software that allow them to work effectively in areas such as Design,planing, construction, management, and Maintenance
PEO2:To train students with good practical by use of modern equipped laboratory and conduct the experiments, record, analyze and interpret data and also in scientific and engineering breadth that cover multi-disciplinary subjects enabling them to comprehend, analyze Civil Engineering problems and develop solutions.
PEO3:To inculcate the students in professional and ethical attitude, effective communication skills, teamwork skills, multidisciplinary approach and an ability to relate engineering issues to broader social context and equip them with strong knowledge, competence and soft skills that allows them to contribute to the needs of industry, consultancy, and government
PEO4:To produce graduates who have the ability to pursue advanced studies and research in disciplines and develop consciousness on the issues of social concerns and enabling them to upgrade their personality and experiences through community services to have a meaningful linkage with the society.
Programme Outcomes
PO1. Mathematics Knowledge: Apply knowledge of mathematics and science, with fundamentals of Civil Engineering to be able to solve complex Engineering problems related to Civil Engineering
PO2.Mathematics Foundations: Apply mathematical foundations and basic principles of Civil Engineering in Planning, design and construction in a way that demonstrates comprehension of tradeoffs involved in design choices.
PO3.Analyze a problem: Analyze a problem and identify and define the design requirements appropriate to its solution.
PO4.Conduct Investigation of Civil Engineering: Investigate and analyze field of Civil Engineering
PO5. Design Components: Design, implement, and evaluate various component of Civil Engineering Structures, or process to meet desired needs within realistic constraints including Environmental, climatic factors, properties of material used for various Civil Engineering Structures.
PO6.Engineering and Society: Use the techniques, skills, and modern engineering tools necessary for practice as a Civil Engineer professional and to assess societal, health, safety, legal and cultural issues.
PO7.Environment& sustainability: Understand the impact of professional engineering solutions in societal and Environmental context and demonstrate the knowledge and need for sustainable development.
PO8.Professional Ethics: Demonstrate knowledge of contemporary issues and understand professional, ethical, legal, security and social issues and responsibilities.
PO9. Individual Team Work: Work effectively as an individual, and as a member or leader in diverse teams and in multidisciplinary environment.
PO10. Project Management & Finance: Demonstrate knowledge and understanding of the engineering and management principles including financial implications and apply these to his/her work, as a member and leader in a team, and to manage project work as part of multidisciplinary environment.
PO11. Communication: Communicate effectively in both verbal and written forms.
PO12. Life-Long Learning: Recognize the need for, and be motivated to engage in independent life-long learning and continuing professional development.
List of Program Specific Outcomes
Understand, apply and demonstrate advanced technical skills in planning, designing and analyzing and for safety, serviceability and sustainable development.
An ability to design, implements, and evaluate various types of Civil Engineering structures within realistic constraints such as environment, climatic and material properties.
Educational Objectives for the Undergraduate Program
The current Civil Engineering program educational objectives were developed as part of the program's ongoing efforts to maintain through innovation an undergraduate program that meets the needs of our constituents. The current educational objectives of the Civil Engineering program are:
Graduates will achieve a high level of technical expertise so that they are able to succeed in positions in civil engineering practice or research, and in other fields they choose to pursue.
Graduates will produce engineering designs that are based on sound principles and that consider functionality, aesthetics, safety, cost effectiveness and sustainability.
Graduates will pursue lifelong learning, such as graduate work and other professional education.
Graduates will be leaders, both in their chosen profession and in other activities.

To prepare graduates for advanced education in Civil Engineering and related fields and for professional licensure
Engage in life-long learning through independent study and by participating in Professional Conferences, Workshops, Seminars or continuing education.
To peruse knowledge and create awareness in the aspects of Civil Engineering and applying it by understanding design concepts usage of various codes of practices through technical skills, steam work embedded in their minds.
Developing the infrastructure facilities by utilizing the available waste materials and minimizing the natural resources without disturbing the environment for the betterment of people in the world.
Graduates should be capable of identifying analyzing and finding the solution for practical civil engineering problems in ethical manner by knowing their sense of responsibilities towards the society.
Course @ Glance
Strength of Materials
Mechanics of fluids
Geodetic Engineering
Engineering Earth Sciences and materials
Applied Geotechnical Engineering
Analysis of Determinate and Indeterminate Structures
Concrete technology
Applied Hydraulics
Engineering Management and Entrepreneurship
Computer Aided Building Drawing
Highway Engineering
Design of RC Structural Elements
Extensive survey Project
Water and Waste Water Engineering
Estimation, valuation and Professional Ethics
Design of Steel structures
Design of Pre Stressed Concrete Elements
Construction Planning and Management